HOLLY JOLLY CAMPAIGN 2020
Spend the holidays with us as we share our creative gifts to all donors of different tiers. From poetry to photography, we have a lot to share to our wonderful donors for a limited time! 🎄
Join us this holiday season as we offer a range of gifts that you can give to your loved ones or yourself. Our range of gifts include poetry, short stories, photography, and art commissions. Please help support our film. Our seasonal gifts come at a limited time!
Please see our list of tiers for the available gifts. Thank you and happy holidays.
。・:*:・゚★,。・:*:・゚☆   。・:*:・゚★,。・:*:・゚☆
A lonely, uptight lexicographer struggles to find love in Saigon while grappling with the untimely death of his first love.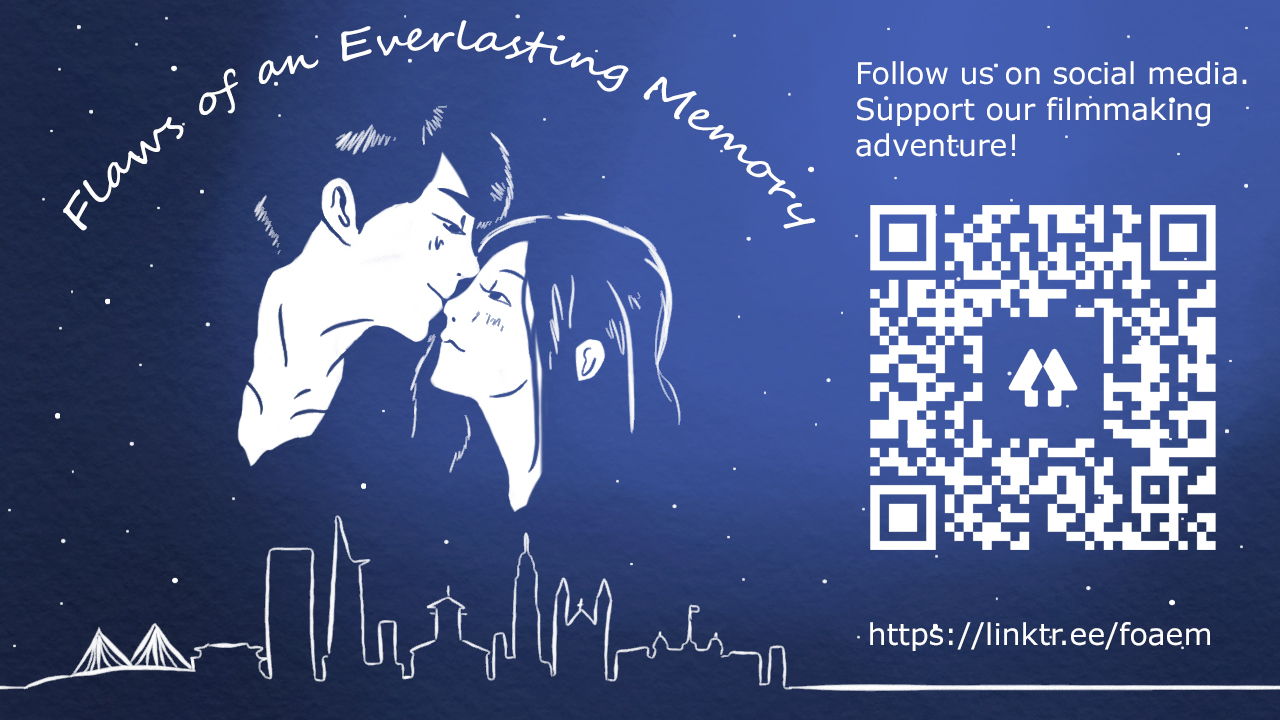 About the Film
An is a lexicographer who works for a publishing company named "White Giraffe." He has a passion for reading and hosts weekly book clubs to have discussions about his favorite stories. He looks for love in Saigon where he could share his love for language and literature. After his first love had passed away, An struggles to cope with this memory as he moves on with his life.
One day, An was set up on a blind date by his best friend, Minh. Spending a wonderful evening with the lady, both An and his blind date exchange goodbye's and leave unimpressed. At a particular street, An gets distracted looking at a couple at a distance and almost gets hit by a rushing driver. The driver and An face in a silly argument on driving regulations until the next day, little did An know that the driver was the new hire to the publishing company he works at.
Like the Annie-and-Frank style from Annie Get Your Gun, the new transferring linguist and the lexicographer engage in a few conflicts here and there. As time goes by, An opens up to her as she shows a similar interest in literature and they travel down the memory lane of his past romance.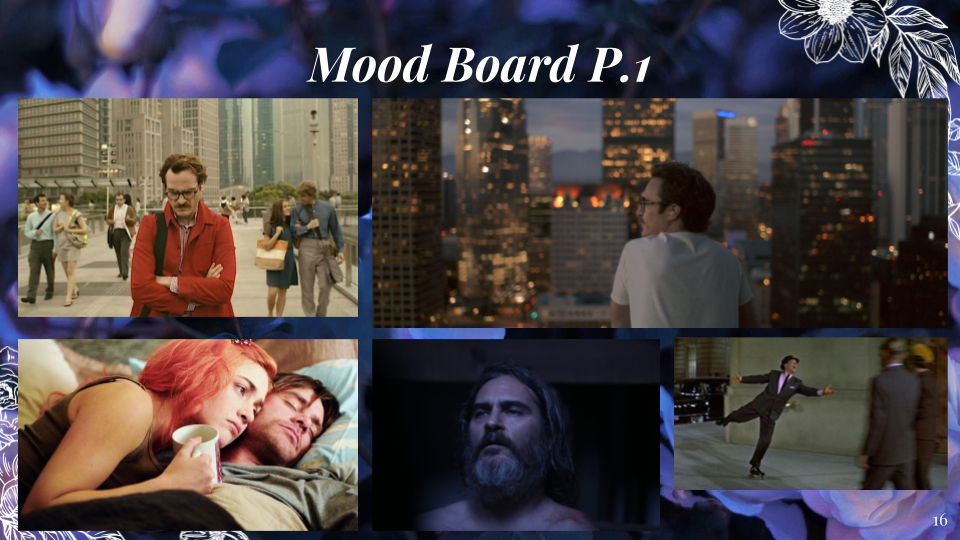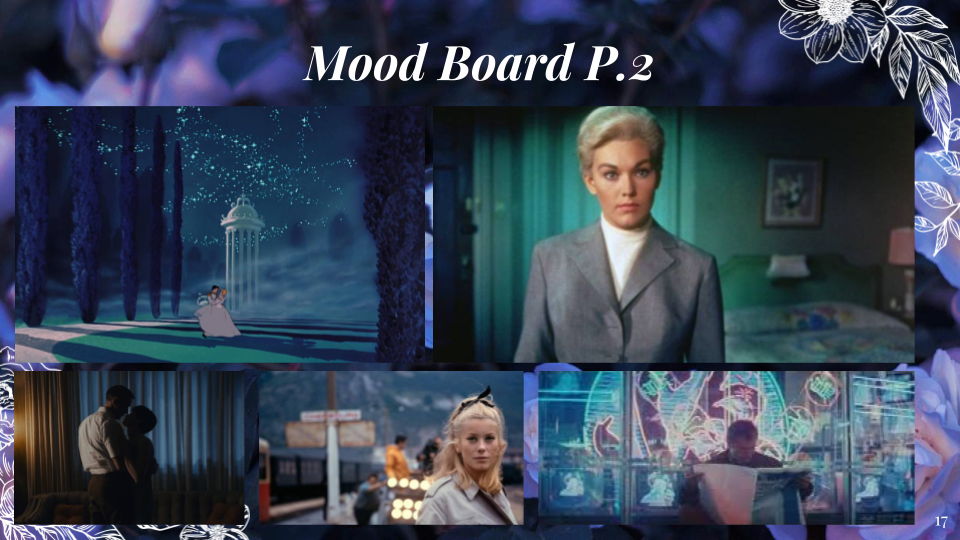 **Copyright Disclaimer: This mood board is protected under fair use, due to the fact that it demonstrates/conceptualizes a specific or non-existing film idea, and compiles photos from previously existing productions to create a creatively unique vision and give new meaning. The photos display visual commentary on how a film idea could look.**
Purpose
This is a feature film that will be spoken entirely in Vietnamese with English subtitles. Through this film, we want to share with our audiences the beauty of the Vietnamese language and understand the mindset of someone coping with PTSD (Post traumatic stress disorder).
Fundraising Goals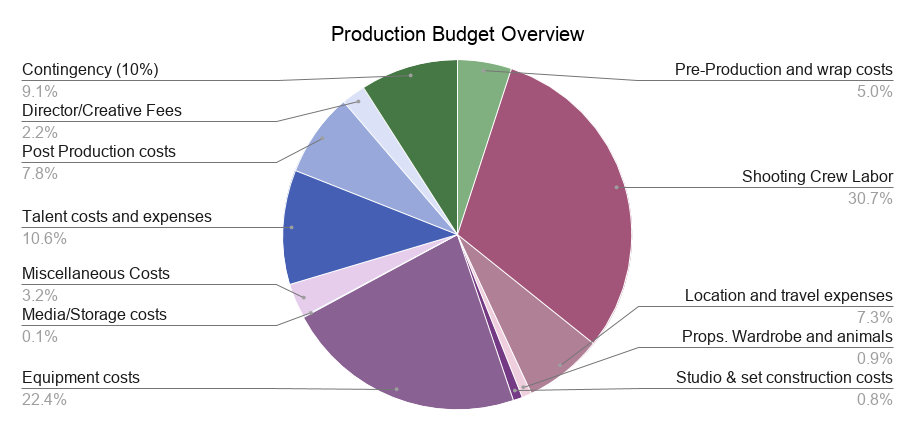 We will fundraise $325,000 to bring this feature film to life. Our team will host a few virtual 5K runs and one gala. In addition to this, we will be applying for film grant opportunities, reach out to the community for donation opportunities, and open up a crowdfunding campaign to get us closer to our financial goal.
Our budget covers the cost of:
Pre-Production & Wrap Labor (paying for the producers who helped prepare and research for this film and office supplies)

Shooting Labor (paying for crew members including the director of photography, sound recordist, 2nd assistant director, boom operator, still photographer, ...)

Location/Travel Expenses

Props/Related Expenses

Studio Rental & Expenses

Equipment Expenses

Media/Storage

Miscellaneous Costs (rights purchase, air shipping, production insurance, E&O insurance, legal fees, film festival fees, deliverables, and publicity/marketing materials)

Director/Creative Fees

Talent Labor (paying our main actors/actresses, supporting actors/actresses, background talents, dancers, choreographer, and vocal coach)

Talent Expenses (travel and accommodation for our actors/actresses)

Editorial (for editors and color graders)

Music

Post Production Sound

Graphics (graphic designers and subtitling/captioning)
Plans to film Flaws of an Everlasting Memory are set for summer 2021.
Distribution Strategy
Private Screening in the Bay Area

Film Festival Submissions in North America, Europe, and Asia

Limited Theatrical Release in USA, Canada, and Vietnam

Subscription Video On Demand
Marketing Strategy
Film Festivals

Email Newsletters

Print and Electronic Ads in Film/Local Newspapers and Magazines

Youtube, Facebook, Instagram, LinkedIn, and Film Website
Why Support Us?
This is the first feature film that Anh Le will be directing, writing, and producing with wonderful support from her team. We are fortunate to have been accepted for the fiscal sponsorship opportunity through From the Heart Productions where their focus is in supporting independent filmmakers who create stories that make a good contribution to society. While receiving amazing discount opportunities through their organization for high-quality equipment and professional training in film financing and distribution, we will walk out with a feature film that will be beautifully recorded with the original score and soundtrack.
All supporters would receive credit under "Special Thanks" in the movie along with personal updates as we progress in our filmmaking journey. Plus, donations are tax-deductible through this platform. Every dollar will be maximized to enhance the potential that this film can share.
With your TAX DEDUCTIBLE contribution, not only will our film achieve the financial needs to make it happen, but you will be also helping out a team who wants to bring awareness to mental health and share some love for the Vietnamese language. We look forward to sharing this project with you!
DONATE
$1,265
RAISED
$15,000
GOAL
| | | |
| --- | --- | --- |
| | | |
| This Campaign | 16 | 8% |
| has ended. | Believers | Funded |
This campaign has ended.