A lonely, uptight lexicographer struggles to find love in Saigon while grappling with the untimely death of his first love.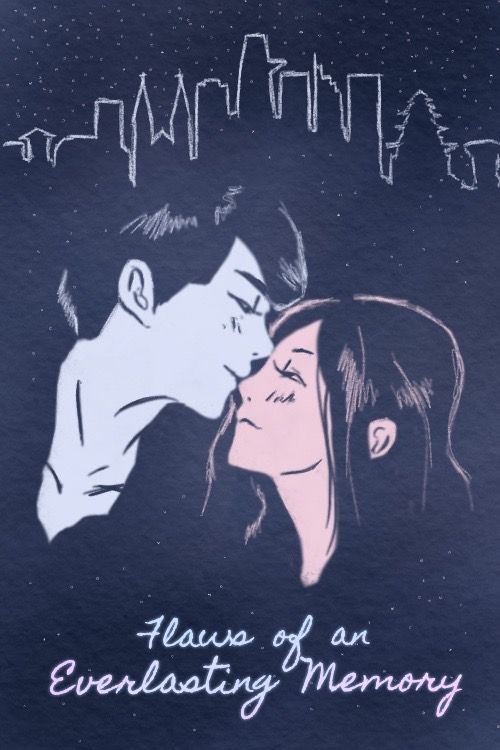 About the Film
An is a lexicographer who works for a publishing company named "White Giraffe." He has a passion for reading and hosts weekly book clubs to have discussions about his favorite stories. He looks for love in Saigon where he could share his love for language and literature. After his first love had passed away, An struggles to cope with this memory as he moves on with his life.
One day, An was set up on a blind date by his best friend, Minh. Spending a wonderful evening with the lady, both An and his blind date exchange goodbye's and leave unimpressed. At a particular street, An gets distracted looking at a couple
at a distance
and almost gets hit by a rushing driver. The driver and An face in a silly argument on driving regulations until the next day, little did An know that the driver was the new hire to the publishing company he works at.
Like the Annie-and-Frank style from Annie Get Your Gun, the new transferring linguist and the lexicographer engage in a few conflicts here and there. As time goes by, An opens up to her as she shows a similar interest in literature and they travel down the memory lane of his past romance.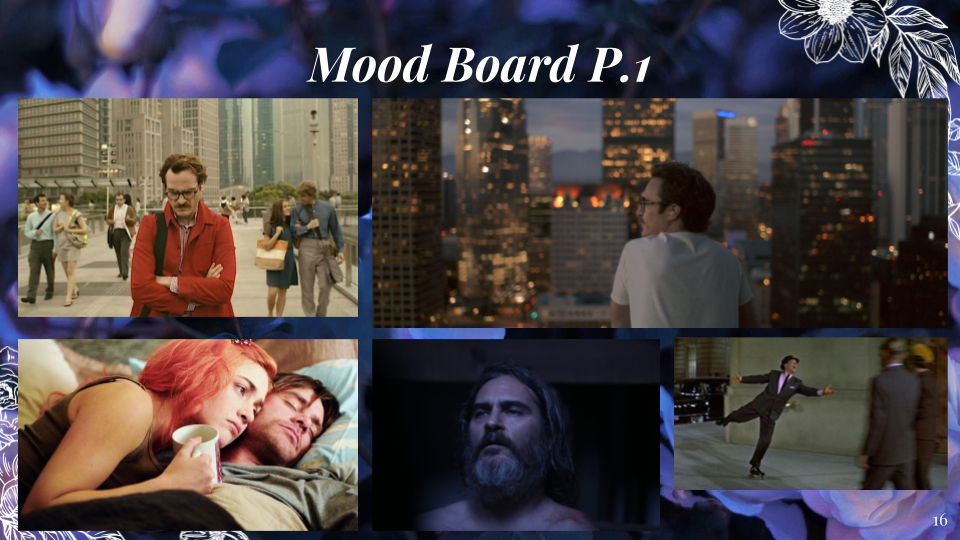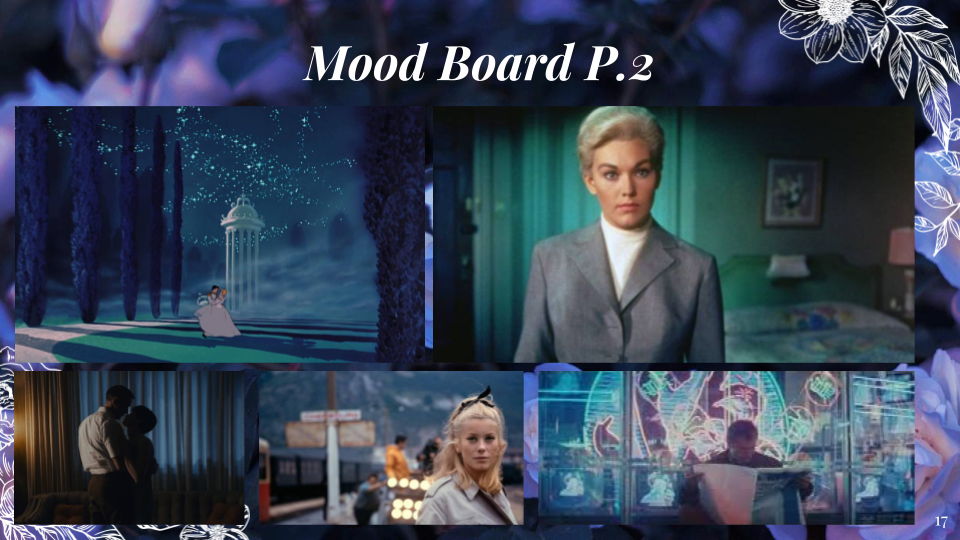 **Copyright Disclaimer: This mood board is protected under fair use, due to the fact that it demonstrates/conceptualizes a specific or non-existing film idea, and compiles photos from previously existing productions to create a creatively unique vision and give new meaning. The photos display visual commentary on how a film idea could look.**
Purpose
This is a feature film that will be spoken entirely in Vietnamese with English subtitles. Through this film, we want to share with our audiences the beauty of the Vietnamese language and understand the mindset of someone coping with PTSD (Post traumatic stress disorder).
Fundraising Goals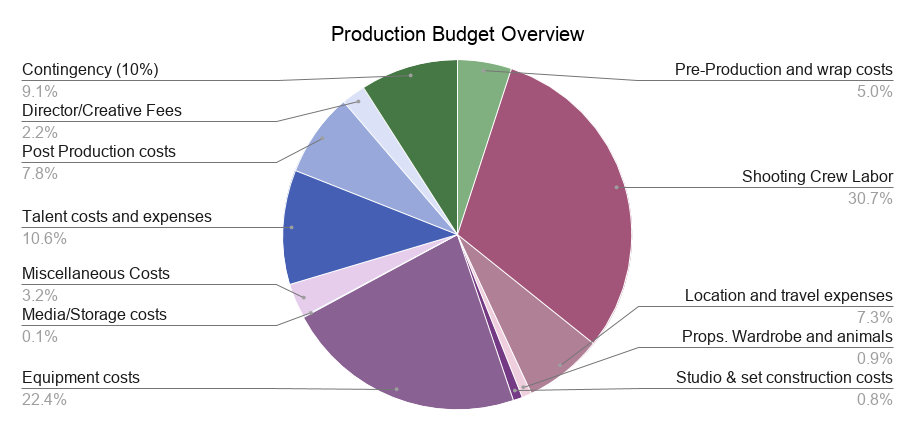 We will fundraise
$325,000 to bring this feature film to life. Our team will host a few virtual 5K runs and one gala. In addition to this, we will be applying for film grant opportunities, reach out to the community for donation opportunities, and open up a crowdfunding campaign to get us closer to our financial goal.
Our budget covers the cost of:
Pre-Production & Wrap Labor (paying for the producers who helped prepare and research for this film and office supplies)

Shooting Labor (paying for crew members including the director of photography, sound recordist, 2nd assistant director, boom operator, still photographer, ...)

Location/Travel Expenses

Props/Related Expenses

Studio Rental & Expenses

Equipment Expenses

Media/Storage

Miscellaneous Costs (rights purchase, air shipping, production insurance, E&O insurance, legal fees, film festival fees, deliverables, and publicity/marketing materials)

Director/Creative Fees

Talent Labor (paying our main actors/actresses, supporting actors/actresses, background talents, dancers, choreographer, and vocal coach)

Talent Expenses (travel and accommodation for our actors/actresses)

Editorial (for editors and color graders)

Music

Post Production Sound

Graphics (graphic designers and subtitling/captioning)
Plans to film Flaws of an Everlasting Memory are set for summer 2021.
Distribution Strategy
Private Screening in the Bay Area

Film Festival Submissions in North America, Europe, and Asia

Limited Theatrical Release in USA, Canada, and Vietnam

Subscription Video On Demand
Marketing Strategy
Film Festivals

Email Newsletters

Print and Electronic Ads in Film/Local Newspapers and Magazines

Youtube, Facebook, Instagram, and Film Website
Meet the Team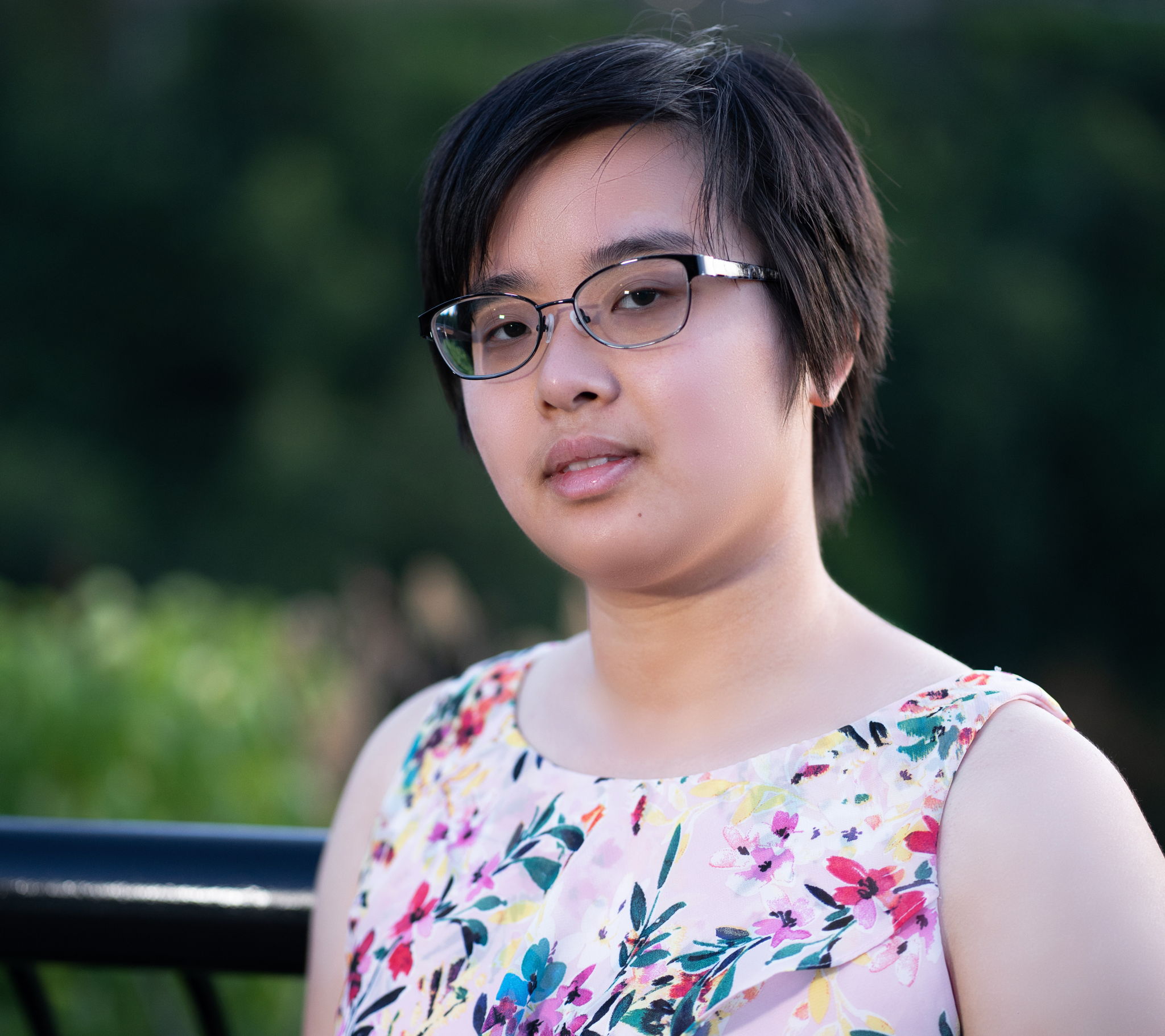 Anh Le
Director / Executive Producer / Writer
Anh Le is a film student who graduated with an Associate of Arts Degree in Film Production at De Anza College in December 2019. She is transferring to the University of British Columbia for her English major and San Jose State University for film production, both of which she will pursue a Bachelor's Degree.
Born and raised in the Bay Area, Anh is a storyteller and an artist who has honed her craft in film. Her goal is to use film to heal the wounds of society. As a child, she leaned towards a career in the medical field but found her true passion in the arts. Anh has been a freelance photographer and videographer, event coordinator, and a freelance graphic and web designer. She has co-produced many student projects and is passionate about sharing her knowledge with other students to help strengthen and empower their projects.
Aside from filmmaking, Anh loves singing, drawing, sightseeing, and reading. Having been selected for the Disney Dreamers Academy in her high school in 2018, she has grown exceptional skills in cooperating with others and sharing the work to make the best of any project. She is very supportive in helping students gain leadership experiences in a variety of ways and to support their dreams.
Anh is interested in being involved with projects as a director, producer, screenwriter, production assistant, and director of photography. She can be reached through her website at https://anhimated.wixsite.com/portfolio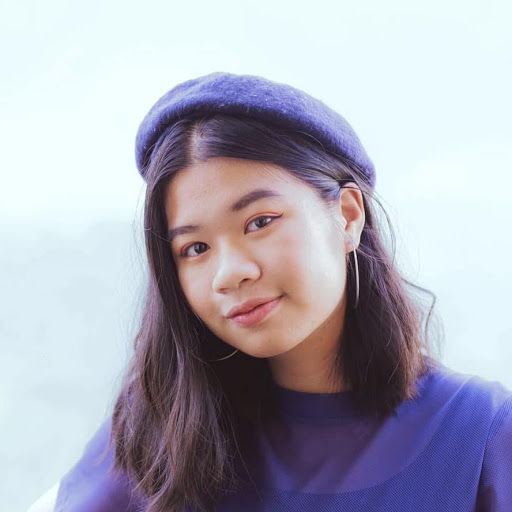 Alison Vo
Co-Producer
Alison Vo is a Business Information Systems student at De Anza College. She will transfer to San Jose State University to earn her Bachelor's Degree and a Master's Degree in the business field.
As a Vietnamese international student, she has worked as a producer for film projects as well as having interned as a marketing analyst and accountant in multiple business projects. Back in Vietnam, she used to be a florist and bartender and has worked as an English writing tutor at her previous college.
She has always been intrigued in numbers, making plans, and enjoys how every aspect of the business process has a significant contribution to the final product. Aside from business and academic life, Alison enjoys reading and baking. She also likes to practice musical instruments and learn new languages. She hopes to get a job that is both business and computer science-related after graduation. Her ability to plan ahead of the game and her qualitative work at a quick pace has made her a highly valuable asset for anyone who wants her to join their project.
Alison is available to work in business-related fields. She can be reached through her email at vhyhoangyenn@gmail.com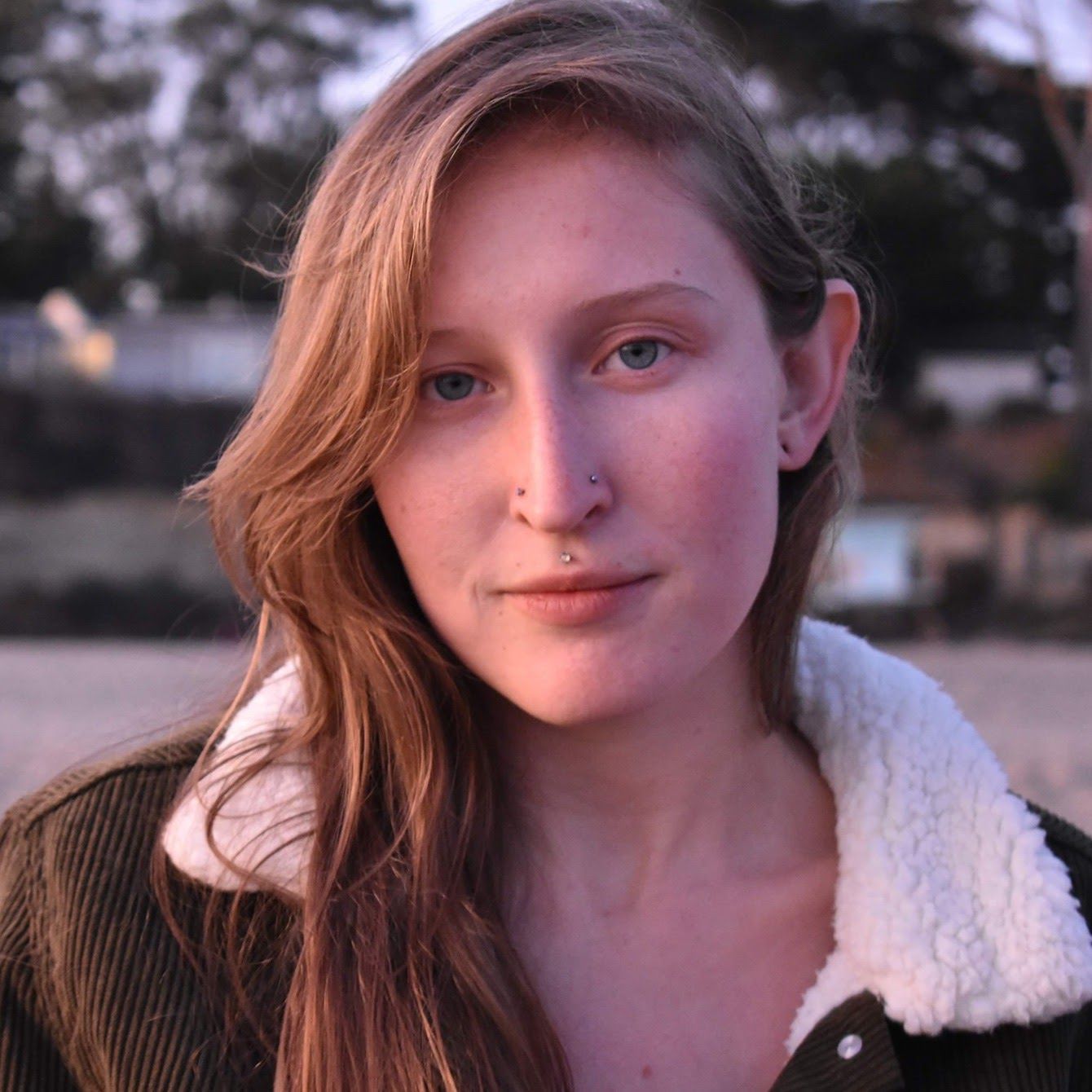 Lizzie Whitfield
Co-Producer
Elizabeth Whitfield is a film student with an Associate of Arts degree in film production at De Anza College. She will be transferring to a higher institution to study psychology.
As a little girl, Elizabeth has been strongly passionate about movies. She would film kitschy home movies on her family camcorder. Her passion stemmed from how intrigued she was with how life seemed to be larger than life on screen. She currently does administrative work for a local yoga studio "Breathe Together Yoga," and also got involved with many different roles in film school. Some roles include actress, writer, producer, director, and director of photography. Her most recent and notable project was a horror short she wrote, produced, directed, and acted in titled "Those Things That Watch," soon to be released online.
Aside from filmmaking, Elizabeth enjoys a flow art called hooping, a meditative dance involving variously sized hula hoops, spinning and manipulating the hoop. She also enjoys writing free form poetry and reading along with watching many films and shows. Her long term goal is to continue her education in pursuit of her Master's degree in Clinical Psychology, while hopefully continuing to further her involvement in the film industry as a producer and director.
Elizabeth is available as a film producer. She can be reached through her email at lizziesw1997@gmail.com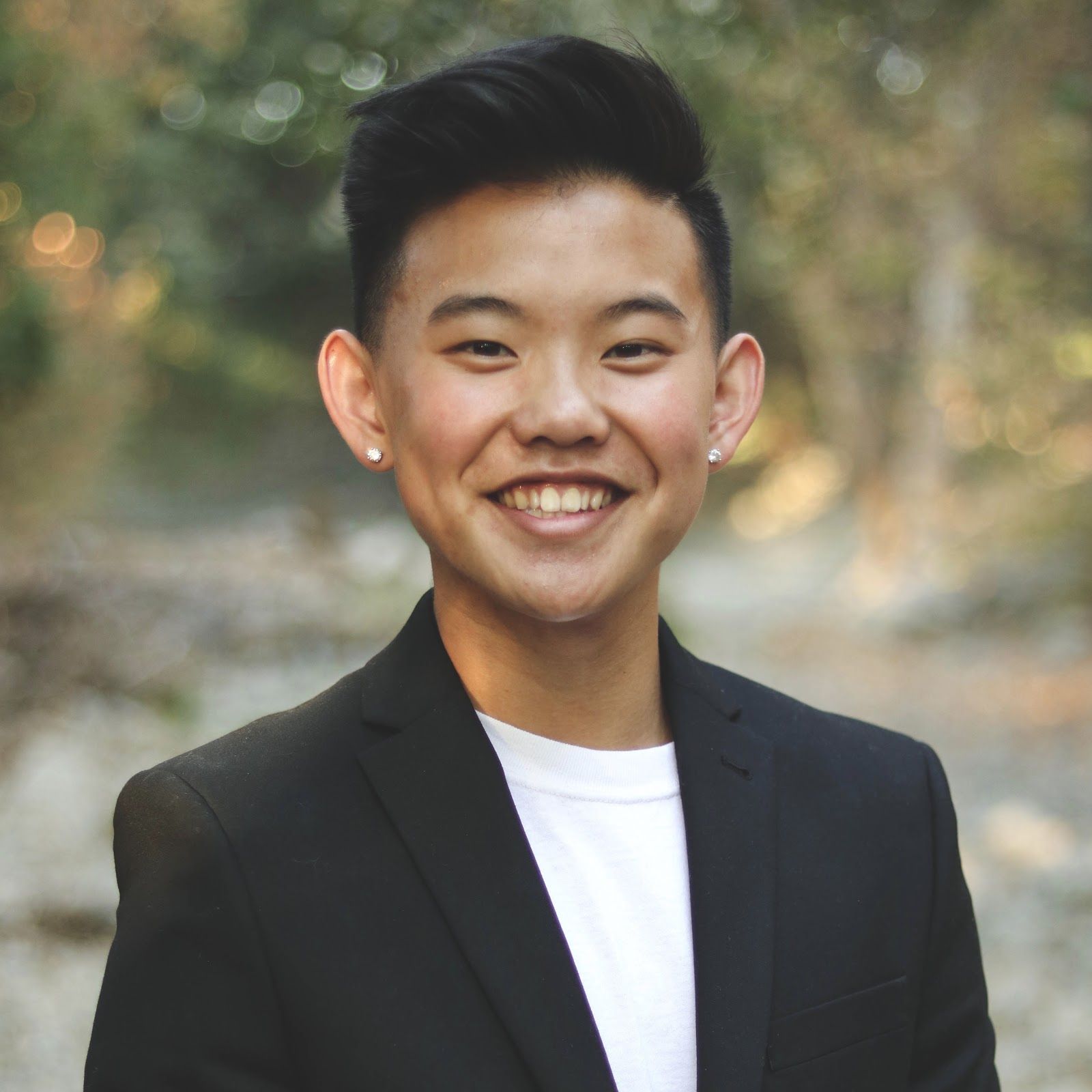 Austin Tong
Line Producer
Austin Tong is a senior at Lynbrook High School. He is also a film student at De Anza College where he's actively pursuing an Associate of Arts Degree in film production. His plans are to attend a four-year university for his Bachelor's in film production after graduation.
Born in Chongqing, China, Austin moved to Cupertino, California when he was 10 months old. He is a student as well as a freelance filmmaker/photographer and a Chinese martial arts instructor. Through Austin's experience in creating music videos in high school, he grew an interest in the behind-the-scenes process of creating stories. He received a rare yet special opportunity during his high school year to attend a summer course at the University of Southern California where he learned the strong values of directing and producing with Walt Disney Studios. He since then has directed and produced a variety of short films including "Lost Guitarist" (2019), "Watch" (2020), and "Unmasked" (2019).
Austin's passion for film stems from its ability to move people and tell compelling stories in a unique and creative way. He has worked on countless short films, recap, promotional, informational, commercial, and music videos. Aside from filmmaking, Austin loves singing, playing guitar, making music, dancing, driving, working out, and martial arts. He hopes to become a successful film director/producer and move out to Los Angeles after high school.
Austin is available to get involved in media productions as a director, producer, production assistant, director of photography, and editor. He can be reached through his email at austintong167@gmail.com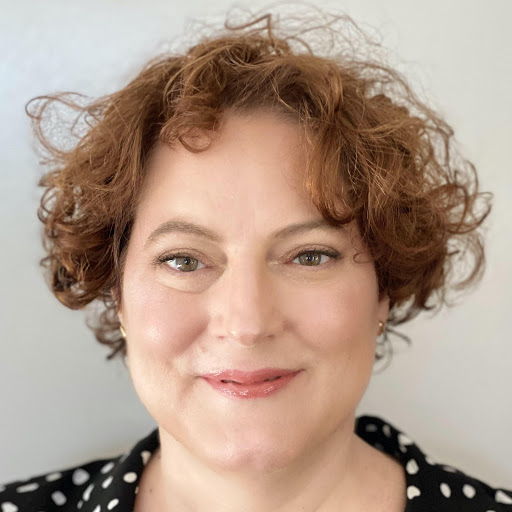 Crispy
Supervising Producer
Crispy is a film student at De Anza College pursuing her Associate of Arts degree in film production. She also has a Bachelor of Arts degree from Barnard College at Columbia University. There, she majored in political science and minored in art history.
Born in Brooklyn, New York, Crispy moved to the Bay Area to become a filmmaker and storyteller because she believes stories can change the human condition for the better. She is currently a producer for the feature-length documentary "26.2 to Life: The San Quentin Prison Marathon." She has acted in Lizzie Whitfield's "Those Things that Watch" horror short and Anh Le's short film "Loquacious Little Leah." She has also been 1st AD, editor for "The Blame in Our Clouds" and 1st AD for "Tea Time," both of which had been showcased at the De Anza Film Festival 2020. A recent project she took on is as a producer for the social media campaign @voicesofsanquentin on Instagram which raises attention to the current humanitarian crisis and COVID outbreak at San Quentin State Prison.
She is the CEO of her production company Stoop Ball, LCC. She has also been a senior software project manager at Apple, Inc. and Director of Technology and Production for the websites for ABC, Oscars, Oprah at Disney, Inc. Aside from producing, Crispy enjoys playing Bridge. She hopes for human harmony and peace in the future.
Crispy can be reached through her email at crispy2crispy@gmail.com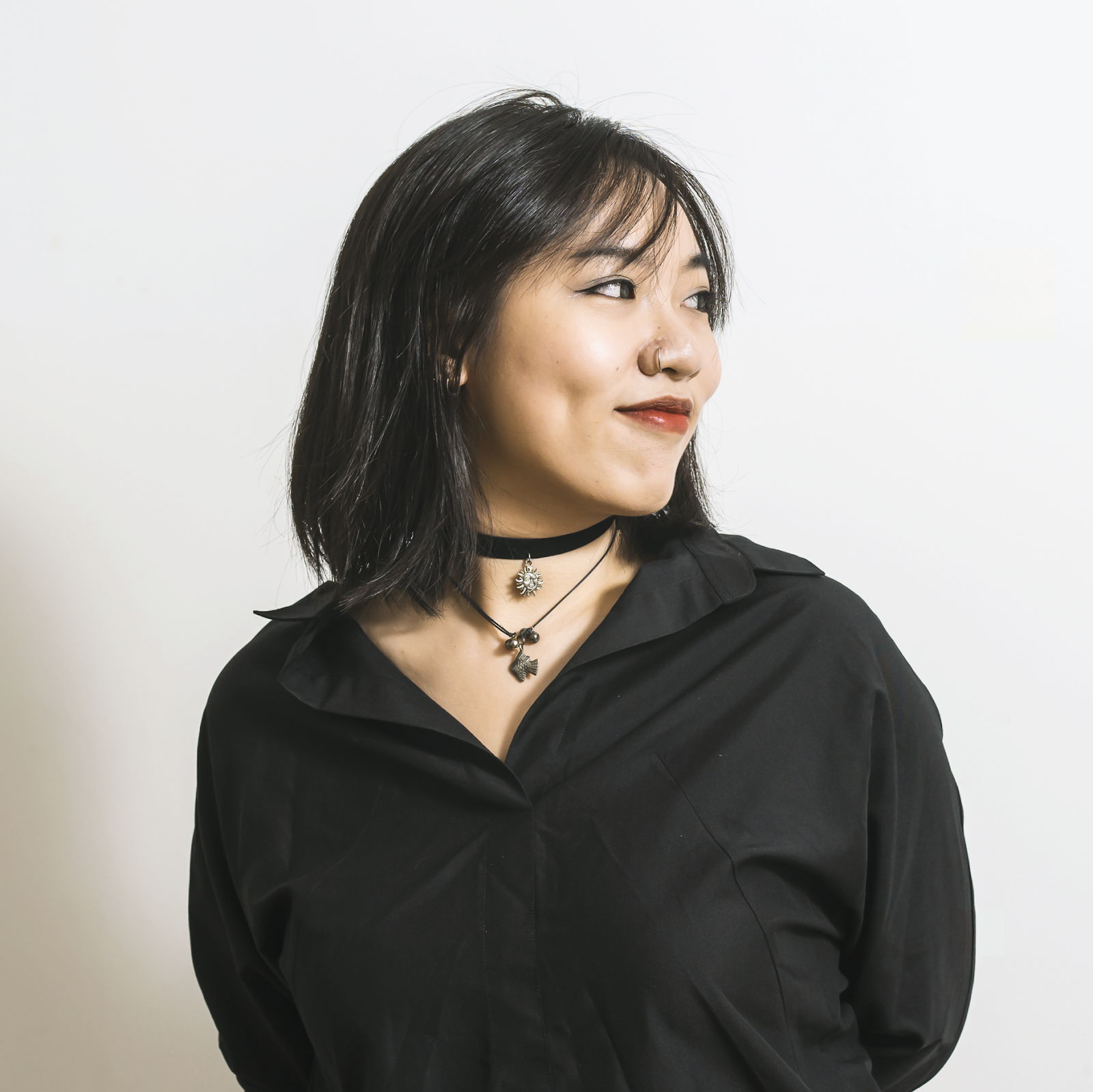 Dinh Tran Viet Thuy
Supervising Producer
Dinh Tran Viet Thuy is an independent filmmaker and freelance screenwriter/copywriter. She graduated from Ho Chi Minh City University of Theatre and Cinema in 2013.
In Ho Chi Minh City, she has worked on countless creative projects including independent work, commercial, and art activities by Vietnamese independent art groups. She mainly works with her creative team, generates ideas, and helps copywrite for campaigns. She has been involved in a number of projects as a script supervisor, editing supervisor, 1st AD, and director. The companies she has worked for include BlueR Production, Dinosaur Agency, and Pho Ben Doi a multidisciplinary community art show.
Aside from filmmaking, Dinh enjoys reading books and novels, listening to music, and watching good movies in her spare time. She hopes to achieve an award-winning film in the future.
Dinh is available to get involved in creative work as a producer and copywriter. She can be reached through her email at doricdinh@gmail.com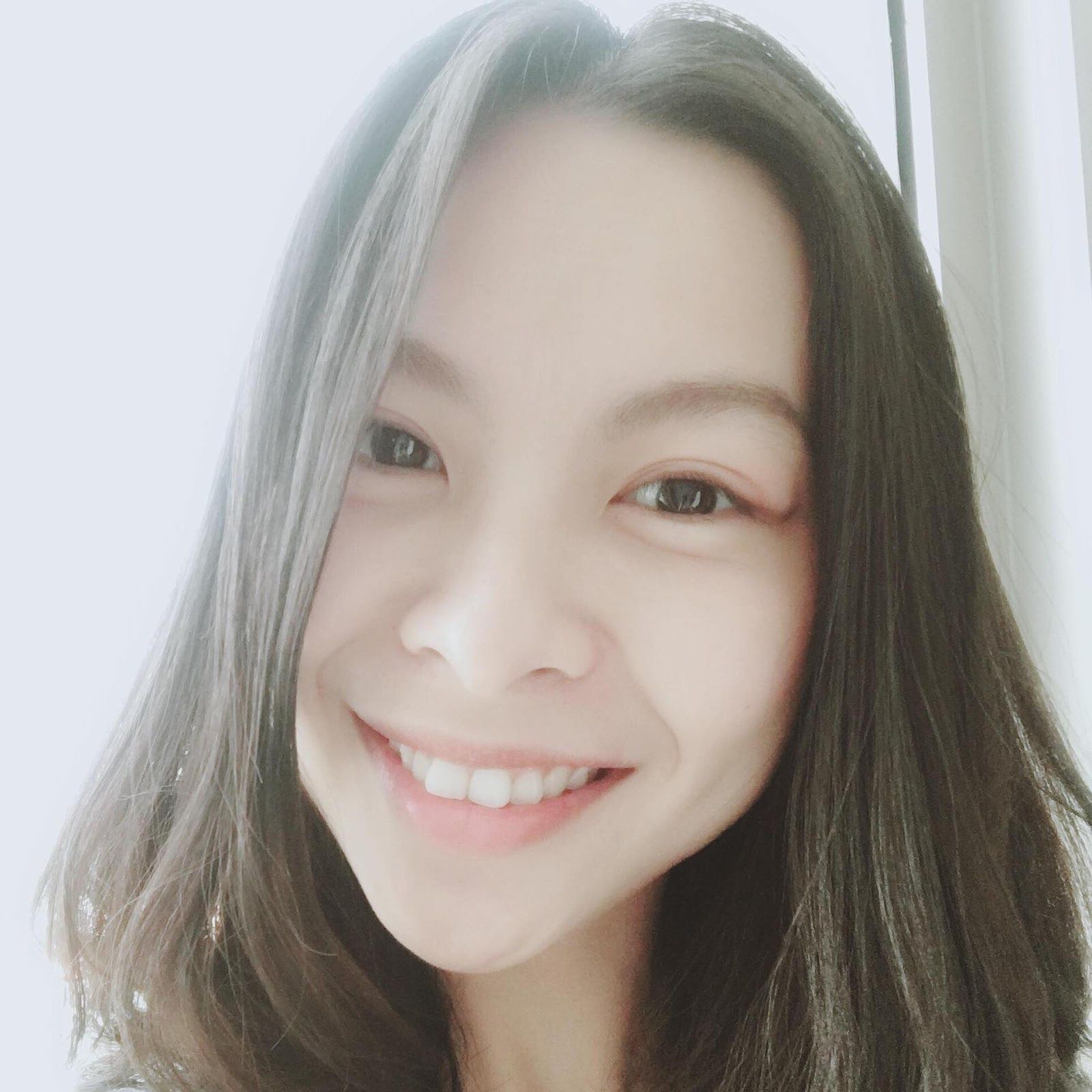 Mai Truong
Associate Producer
Mai Truong is a student at San Jose State University pursuing her Bachelor of Arts Degree in advertising. Her core goal is to work in the marketing field.
Originally from Ho Chi Minh City, she worked as a freelance filmmaker after graduating from film directing in Vietnam. She enjoys film because she can express her ideas and emotions to audiences through visual storytelling. She has previously worked as the assistant producer for the film "Big Father, Small Father, and other stories".
Aside from filmmaking, Mai likes watching videos about eyelash extensions, seeking inspiration on Pinterest, and reading books. She hopes to learn soft skills, teamwork, and better understand the American culture and lifestyle in film production. Her openness to learning new things and progressive research on improving her communication skills has led her to become a very strong partner for different creative projects.
Mai is available to work as a producer and freelance filmmaker. She can be reached through her email at thituyetmai.truong@sjsu.edu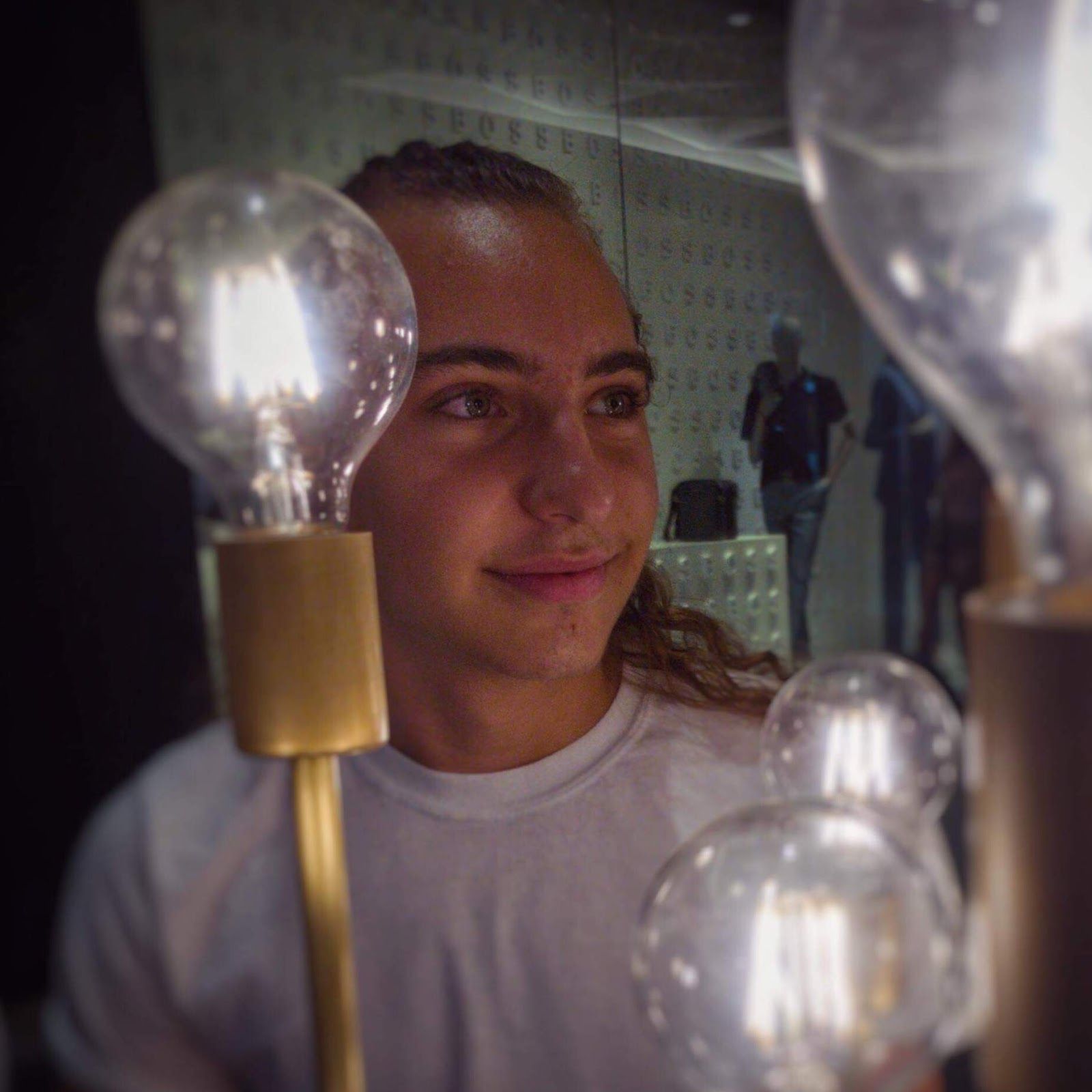 Logan Gammill
Music Composer
Logan Gammill is a music composer student at California State University Northridge with a Commercial and Media Writing major. He graduated from Leigh High School in 2020.
He started music as a mallet percussionist. He was able to express himself through performance and began composing. He found that he could express himself through the process of making music without limits. He has always loved the emotion that could be expressed through music when paired with film.
For the past five years, Logan has been writing freelance composition. Although he recently started getting into the film business, he has written music for short films and clips of films for competitions. This will be his first large project in the film industry.
Aside from composing, Logan often practices mallet percussion duets with his sister and enjoys playing video games often as they provide entertainment and inspiration for game soundtracks. He hopes to branch deeper into the media composition world. One of his dreams is to become a composer for a successful film.
Logan is available for music composition. He can be reached through his email at logangammill@gmail.com
Why Support Us?
This is the first feature film that Anh Le will be directing, writing, and producing with wonderful support from her team. We are fortunate to have been accepted for the fiscal sponsorship opportunity through From the Heart Productions where their focus is in supporting independent filmmakers who create stories that make a good contribution to society. While receiving amazing discount opportunities through their organization for high-quality equipment and professional training in film financing and distribution, we will walk out with a feature film that will be beautifully recorded with the original score and soundtrack.
All supporters would receive credit under "Special Thanks" in the movie along with personal updates as we progress in our filmmaking journey. Plus, donations are tax-deductible through this platform. Every dollar will be maximized to enhance the potential that this film can share.
With your TAX DEDUCTIBLE contribution, not only will our film achieve the financial needs to make it happen, but you will be also helping out a team who wants to bring awareness to mental health and share some love for the Vietnamese language. We look forward to sharing this project with you!
. ⋅ ˚̣- : ✧ : – ⭒ ⊹ ⭒ – : ✧ : -˚̣⋅ .
Donation Levels and Perks
$5 - A sincere thank you on social media.
$10 - A sincere thank you on social media and a specially mailed "Thank You" note with an origami heart in your mailbox.
$25 - A sincere thank you on social media and a short poem written by the director.
$50 - Includes benefits above and a customized half-body digital drawing of yourself by the director or graphic designers.
$75 - Includes benefits above and a one-Hour Photography Lesson with the Director and/or the Director of Photography.
**Option for Students: One-Hour Resume Review and Feedback Session.**
$100 - Includes benefits above, a customized short screenplay (10 - 20 pages) OR a short story in prose (500 - 800 words) to your liking, and one exclusive 45-minutes video chat with the Director.
**Option for Students: One-Hour Consultation on Career Advice from the Director.**
$250 - Includes benefits above, one rehearsal visit online with the actor(s), and an exclusive t-shirt.
$500 - Includes benefits above, a self-care kit (includes bath bomb, tea samplers, and a soap bar), a monthly 45-minutes video chat with the Director, and a customized background by our graphic designers for your Zoom or computer display.
$1,000 - Includes benefits above, 1.5 hour professional photography session for yourself (accommodation and transportation not provided), personalized design for Spotify song plaque, and a signed copy of the first ten pages of the screenplay by the Director and Producers.
$2,500 - Includes benefits above, one day visit on a shoot day, a set of five random books recommended by our team (English or Vietnamese), and a literary printed scarf.
$5,000 - Includes benefits above, mp3 download of the soundtrack (after the music has been recorded), a digital download of Flaws of an Everlasting Memory once the film has been distributed, and personalized letters by the Director snail mailed to your mailbox every month.
VIP Levels
$10,000 - Includes benefits above, BRONZE AMBASSADOR credit, four VIP invitations to private screening of the film in the Bay Area (not including transportation and accommodation), your hyperlinked logo on our website, and ongoing marketing in our social media for three months.
$15,000 - Includes benefits above, SILVER AMBASSADOR credit, six VIP invitations to private screening of the film in the Bay Area (not including transportation and accommodation), one day professional photography session of your business's/organization's product, and a 30-minute podcast interview in our blog featuring you and your business/organization.
$20,000 - Includes benefits above, GOLD AMBASSADOR credit, eight VIP invitations to private screening of the film in the Bay Area (not including transportation and accommodation), two 30-60 seconds commercial for your business/organization, and marketing consultation from the director and producers.
$30,000 - Includes benefits above, PLATINUM AMBASSADOR credit, 12 VIP invitations to private screening of the film in the Bay Area (not including transportation and accommodation), all access visits to set locations on shoot days (not including transportation and accommodation, but meals are provided), and the screenplay signed by all the cast and crew of the film.
If interested in creating a personalized sponsorship level that includes exclusive benefits and product placement in the film, please make an email request through our email foaemfeature@gmail.com that includes detailed integrated brand and marketing plans.
How Your Name Will Appear in the Credits
For donations $1 - $99: Special Thanks

For donations $100 - $1,000: Donors

For donations $1,000 - $9,999: Angels

VIP Levels have a specialized credit as listed above
Donate via Credit Card or eCheck
Flaws of an Everlasting Memory FAQ
Is my donation tax deductible?
Yes, we are a fiscally sponsored project of From The Heart Productions, which is a public 501c3 organization recognized by the IRS. Your donation is tax-deductible to the fullest extent permissible by law.
WeDidIt FAQ
Is my donation and credit card info secure?
Yes, the security and confidentiality of your information is our highest priority. We will not sell, trade or share your personal information with anyone else, nor send donor mailings on behalf of other organizations, and we will only share personal information if you have given us specific permission to do so.
How do I know that my donation was made successfully?
You will receive an emailed receipt immediately after your donation is submitted and your credit card is processed. Your donation will also show up on your bank or card statement within 1-3 business days.
Do I get a receipt?
Yes, a receipt is sent to your email inbox once your donation is processed. Please be sure to keep a copy of your receipt for tax purposes. If you select a recurring donation, you will be sent an individual receipt each period when your donation is processed.
Is my donation private?
We will not share or sell a donor's personal information with anyone else, nor send donor mailings on behalf of other organizations.